Welcome to our new initiates and candidates!
Sigma Nu Fraternity Gamma Kappa chapter is proud to welcome our 19 initiates from Spring 2022. They have proven themselves worthy to be Sigma Nu's by representing our principles of Love, Truth, and Honor. The Spring 2022 initiates are pictured celebrating after becoming the chapter's newest brothers. Gamma Kappa cannot wait to see what such an intelligent, hard-working, caring, and dedicated group of men go on to do.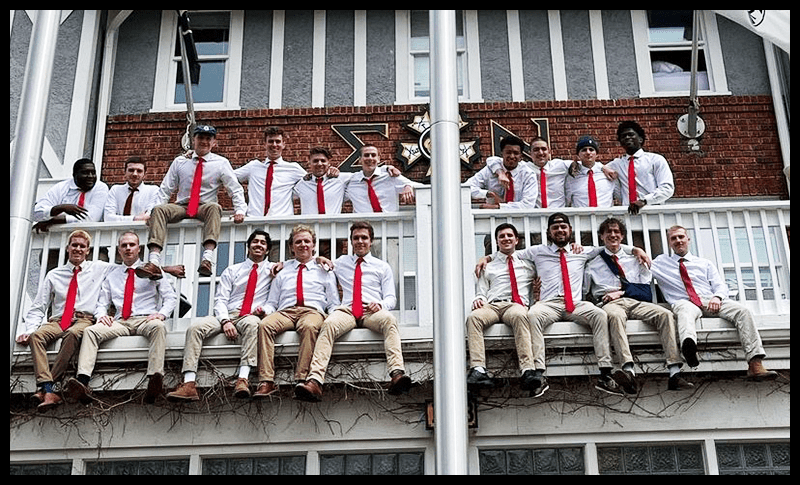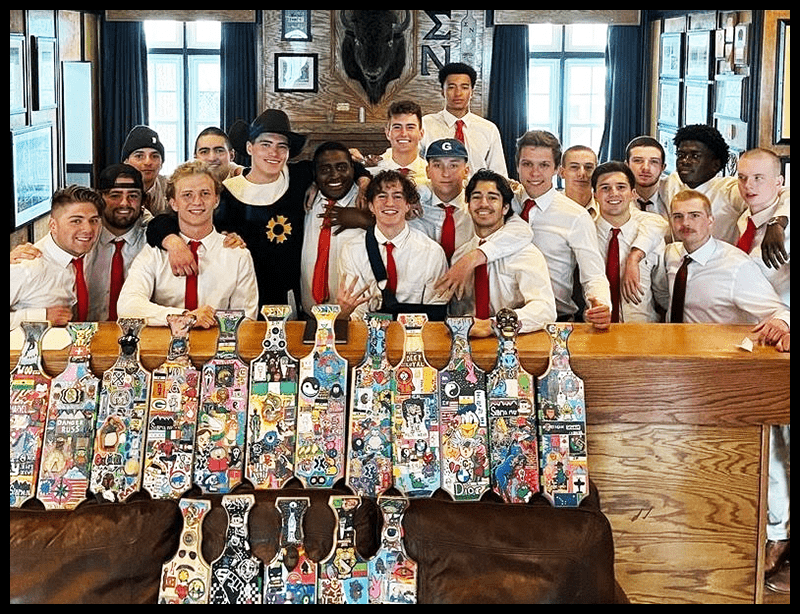 Brotherhood
Sigma Nu, above all, is a brotherhood. The friendships and memories we form here last a lifetime. Fraternity, for us, is all about supporting one another, and working together to build a powerful collegiate experience. Sigma Nu is not just four years, it's life.
Our Beginnings
It was in October 1868 when our Founding Fathers made their purpose clear – to create a fraternal organization unlike any other, one that held the personal honor and integrity of its membership in the highest regard. Their idea has since become a tradition no single individual could have possibly imagined … a legacy of Honor, unparalleled in scope, continues today.
In 1902 Sigma Nu Chartered the Gamma Kappa Chapter at the University of Colorado in Boulder. Our Chapter has the distinct honor of being the oldest Fraternity at CU. We have initiated 2,500 Knights into the Legion of Honor. Gamma Kappa has changed 2,500 lives.
Fraternities go beyond four years of college:
To join Sigma Nu is to join the ranks of thousands of honorable men for life. United under the tenets of Love, Honor, and Truth, brothers of Sigma Nu strive to better themselves, each other, and the world around them every day of their lives. These simple yet deeply profound promises are all one must give to be eligible to join.